The cPanel Stack pre-installs cPanel and WebHost Manager (WHM), which combine to form a fully featured web hosting control panel system. The cPanel and WHM package allows you to manage every aspect of your server's web hosting needs through two easy-to-use interfaces. cPanel and WHM help both your customers and your staff to manage your servers as well as the domains and accounts on them.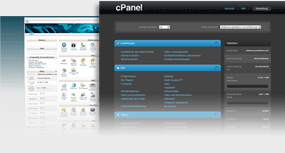 cPanel, a website control panel interface, is designed for website owners. It simplifies tasks such as:
Uploading and managing web pages
Creating email accounts
Installing web-based applications like blogs, shopping carts, and forums
Backing up data
Protecting a site's content and bandwidth from abuse
Generating and viewing visitors statistics
Reviewing error logs to locate broken links and other problems.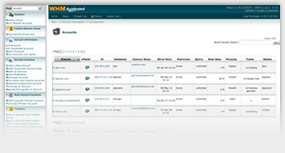 WebHost Manager (WHM), a server control panel interface, is designed for server administrators and web hosts. WHM makes it easy to:
Set up and modify customer accounts
Receive alerts if the server goes down
Install applications and programming language modules
Create and apply hosting plans
Block spam
Integrate new web technologies
Brand customers cPanel interfaces with custom logos and designs