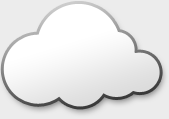 Redundant Cloud VPS Hosting
Hardware redundancy on every level, from network connectivity to disk storage, gives you the peace of mind of knowing that in the event of a failure, your service will be migrated to failover equipment. Both your site's data and connectivity are backed by our 99.99% uptime guarantee!
Build Your Redundant VPS
Looking for or ?
Create an account
(and deploy your server within minutes)
Next Step: Server Information